If u have any Lou or Boston Red Sox pics you would like to see here, let me know!!
I'm almost home! lol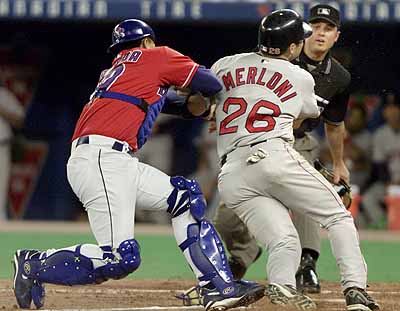 Ow... that's gotta hurt...
Lou at the grand opening of a card shop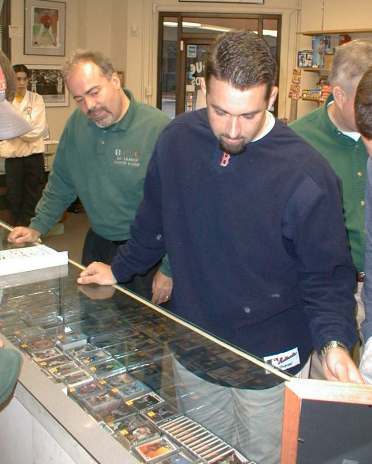 Looooooouuuuuuuuuu!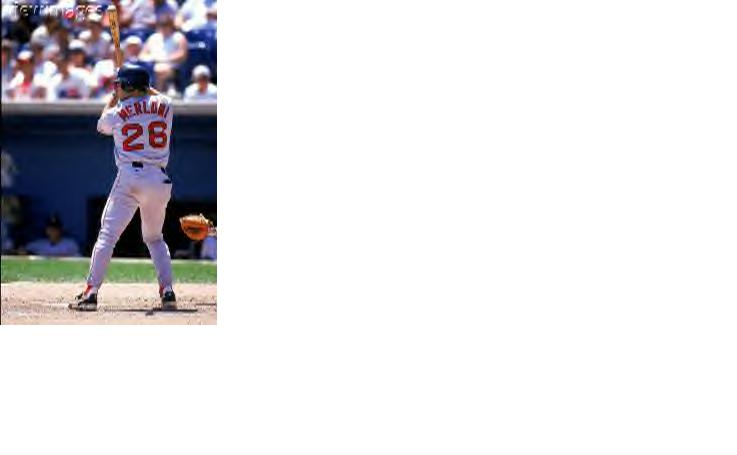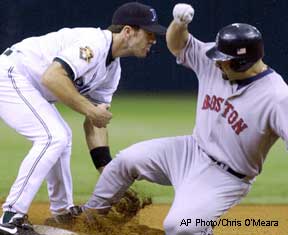 Lou sliding in safely at second base (I think it was second...)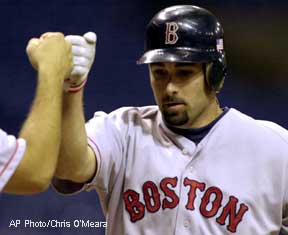 Lou after hitting one of his two home runs he hit in his first multi-homer game of his career. Hooray for Lou!
Awww so cute!
Pedro being held hostage by Nomar for his comments... lol I love these guys